Prince's Purple Reign To Be Remembered Forever
by

"Everyone has their own experience. That's why we are here, to go through our experience, to learn, to go down those paths and eventually you may have gone down so many paths and learned so much that you don't have to come back again." -Prince
This is what it sounds like when the world cries, as thousands mourn the loss of music megastar Prince, whose iconic and influential 40-year career transcended genre and defined genius.
"Few artists have influenced the sound and trajectory of popular music more distinctly, or touched quite so many people with their talent," Obama said in a statement. " 'A strong spirit transcends rules,' Prince once said — and nobody's spirit was stronger, bolder, or more creative."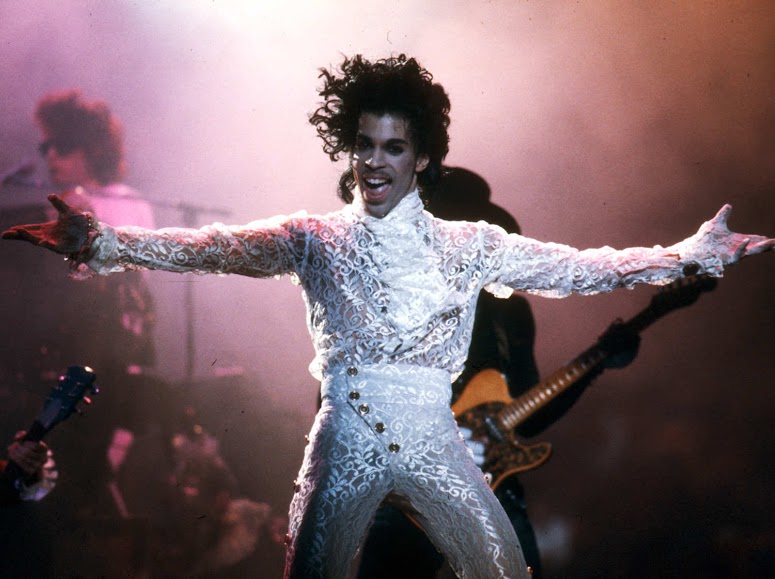 The dazzlingly talented and charismatic singer, songwriter, arranger and instrumentalist drew upon musicians ranging from James Brown to Jimi Hendrix to the Beatles, creating a gender- and genre-defying blend of rock, funk and soul. Breaking through in the late 1970s with the hits "Why You Wanna Treat Me So Bad?" and "I Wanna Be Your Lover," he soared over the following decade with such albums as "1999" and "Purple Rain." The title song from "1999," his funky and flippant anthem about an oncoming nuclear holocaust, includes one of the most quoted refrains of popular culture: "Tonight I'm gonna party like it's 1999."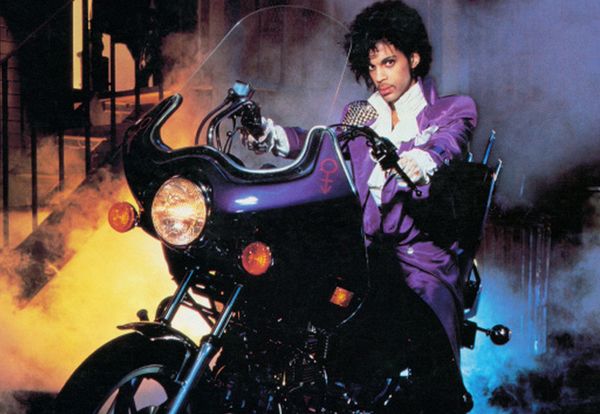 The Minneapolis native, born Prince Rogers Nelson, stood just 5 feet, 2 inches — yet he made a powerful visual impact at the dawn of MTV. Prince was a Little Richard for the '80s, from his wispy moustache and tall pompadour to his colorful and suggestive outfits, the counterpart to the openly erotic lyrics that made him one of the most sexually daring artists of the era.
But his greatest legacy was as a musician, summoning original and compelling sounds at will, whether playing guitar in a flamboyant style that drew on Jimi Hendrix, switching his vocals from a nasally scream to an erotic falsetto, or turning out album after album of stunningly innovative material. Among his other notable releases: "Sign O' the Times," ''Graffiti Bridge" and "The Black Album." Rarely lacking in confidence, he effortlessly absorbed the music of others and made it sound like Prince, whether the James Brown guitar riff on "Kiss" or the Beatle-esque, psychedelic pop of "Raspberry Beret." Mick Jagger was among numerous musicians, actors and other public figures praising the artist, tweeting: "Prince's talent was limitless. He was one of the most unique and talented artists of the last 30 years." Madonna called him a "true visionary," while Oprah Winfrey tweeted: "Prince the doves really are crying now. Listening to your music. Remembering you."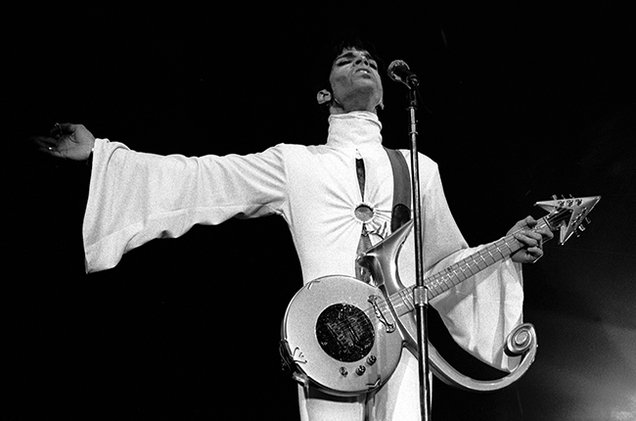 Prince's records sold more than 100 million copies. He won seven Grammys and received an Academy Award in 1985 for his music from "Purple Rain," the movie in which he starred as a young musician. In 2004, Prince was inducted into the Rock and Roll Hall of Fame, which hailed him as a musical and social trailblazer. "He rewrote the rulebook, forging a synthesis of black funk and white rock that served as a blueprint for cutting-edge music in the Eighties," reads the Hall's dedication. "Prince made dance music that rocked and rock music that had a bristling, funky backbone. From the beginning, Prince and his music were androgynous, sly, sexy and provocative."
Ever the showman, his image was a crucial facet of his creative output. From-head-to-toe sequins to ruffled collars, nudity and a well-publicized penchant for purple, Prince's outfits became as legendary as his music. With a look that constantly evolved, his audacious wardrobe was an inspiration to the fashion industry, who have been paying tribute to him since the news broke.