Golden Globes Trends 2016 - Art Deco
by

Sophisticated materials, patterns, and silhouettes brought an air of nostalgia to the Red Carpet at the Golden Globes this year.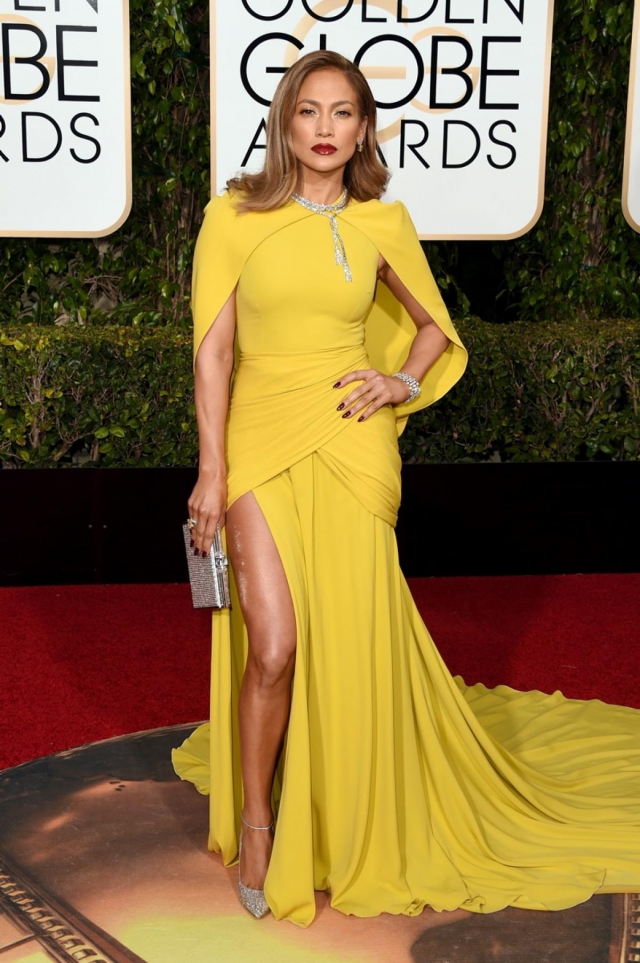 Structured silhouettes, geometric patterns and modern materials graced the Red Carpet of the Golden GLobes last night. These are our five favorite examples of how the Golden Age of Hollywood never goes out of style.
Jennifer Lopez chose a bold canary hue to enhance the strong shoulders of her Giambattista Valli sultry gown. Cate Blanchett opted for a fringed effect, Gyvenchy's modern interpretation of the flapper look. Jane's ruffled cape is a manifestation of Hedi Slimane's Art Deco Modernist Universe, and stood out as a work of art on the carpet. Jaimie Alexander's Genny gown was embellished by a Bauhaus geometric pattern, and Maggie Gyllenhaal's gold and black embroidery was reminiscent of Old Hollywood Glamour.