Golden Globes Trends 2016 - Ruffles
by

Organic waves and ruffles were definitely a trend throughout the Red Carpet looks of this year's Golden Globes.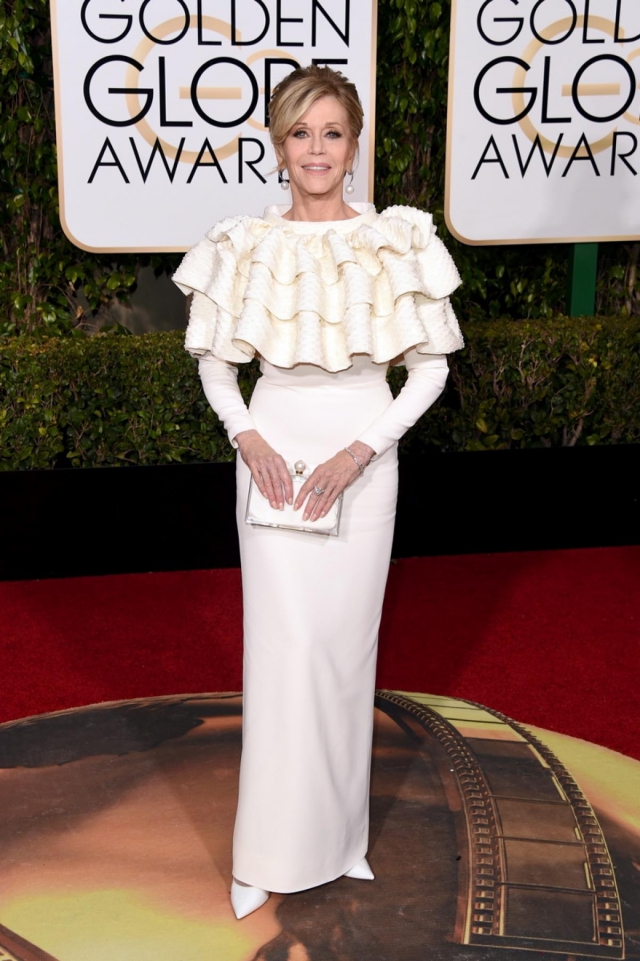 These five stars di not shy away from adding movement and dimension to their looks. Jane's mini ruffled cape added a dynamic layer to the white and smooth Yves Saint Laurent Couture column dress adding interest and sophistication. Alicia Vikander's subtle ruffles on her neckline was a modern addition to the otherwise linear grecian Louis Vuitton dress. Rooney Mara's Alexander McQueen blush distressed gown showed a highly textured take on the classic ruffle. Malin Akerman shimmered in sculptural beaded ruffled peplum dress and Zendaya opted for a layered Flamenco- inspired three-layered gown.