Golden Globes Trends 2016 - Goth Glam
by

These Goth Divas did not go unnoticed as the walked the Red Carpet in their long black gowns.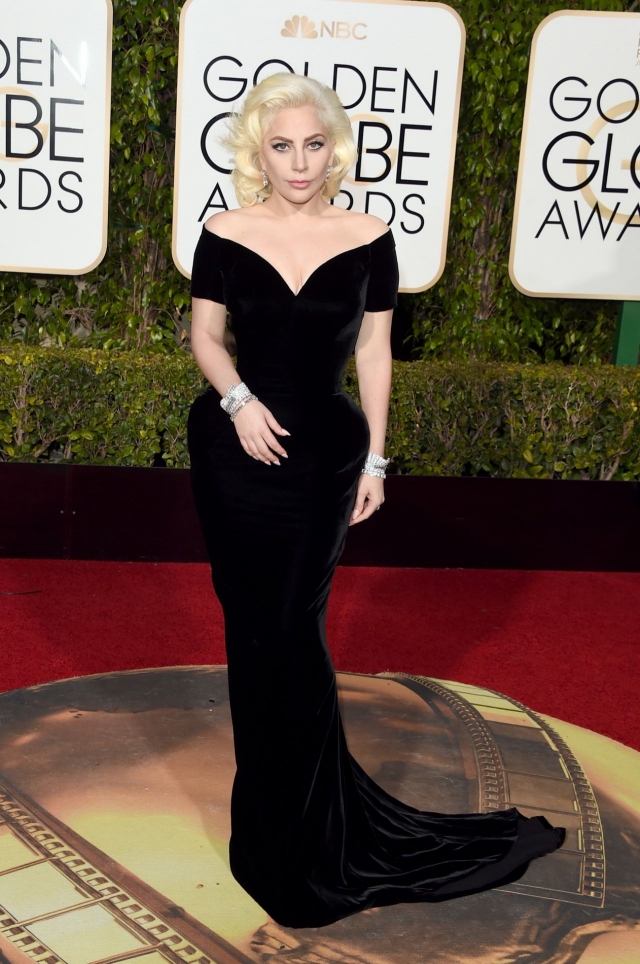 Sexy and modern at the same time, the Glam Goth look was one of the most distinguishable trends on last night's Red Carpet. Lady Gaga turned heads in her Versace villain-esque structured gown and retro styling. Emilia Clarke opted for a Valentino lace gown with a matching cape, reminiscent of the regal costumes she is used to wearing on the set of Game of Thrones, yet darker and more modern. Kirsten Dunst's bold neckline was sexy and sophisticated as it contrasted her all black Valentino gown. Caitriona Balfe went with layers of black mesh to add interest and dimension without adding too much weight to her Alexander McQueen dress.