The Three Major Trends To Watch In 2015
by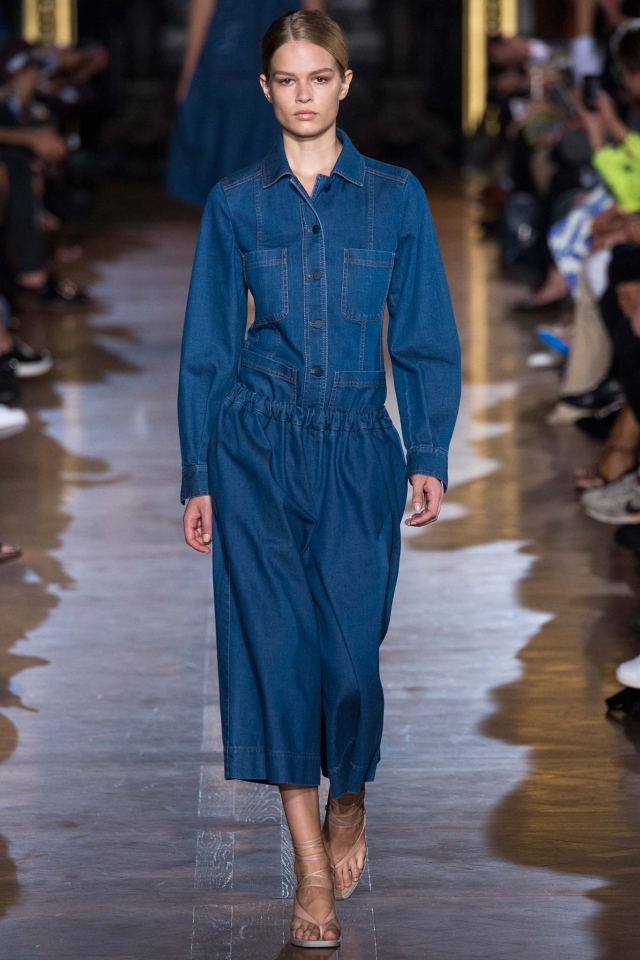 The spring 2015 runway shows produced a revolutionary stance to dressing this season, as designers embraced nostalgia wholeheartedly. The common theme seen both on and off the catwalks remained the same as the 70's revival was in full-effect. The notion of festival-dressing and the resurgence of Studio 54 glamour was faceted into magnetic floral gowns, slinky sky-high platforms and iconic 'flower child' accessories.

The Look: Cargo Collective
The key message here was neutrality and was optimally received as utilitarian cut pants and free-flowing coats were flanked in a palette of khakis, army greens and even camouflage.
Seen At: Chanel, Marc Jacobs, Sacai
The Look: True Blue
The panache and accessibility of denim dressing was once again revisited as a new crop of designers embraced the Americana ease of the mainstay staple. Our go-to look this spring will be from newcomer Marques'Almeida.
Seen At: Louis Vuitton, Chloé, Stella McCartney
The Look: Neo Flower Child
The spirit of the 70's was alive and well in blossoming floral gowns, tie-dye prints and nomadic-inspired coats for the modern-day gypsy.
Seen At: Saint Laurent, Dries Van Noten, Valentino
Photos courtesy of Style.com